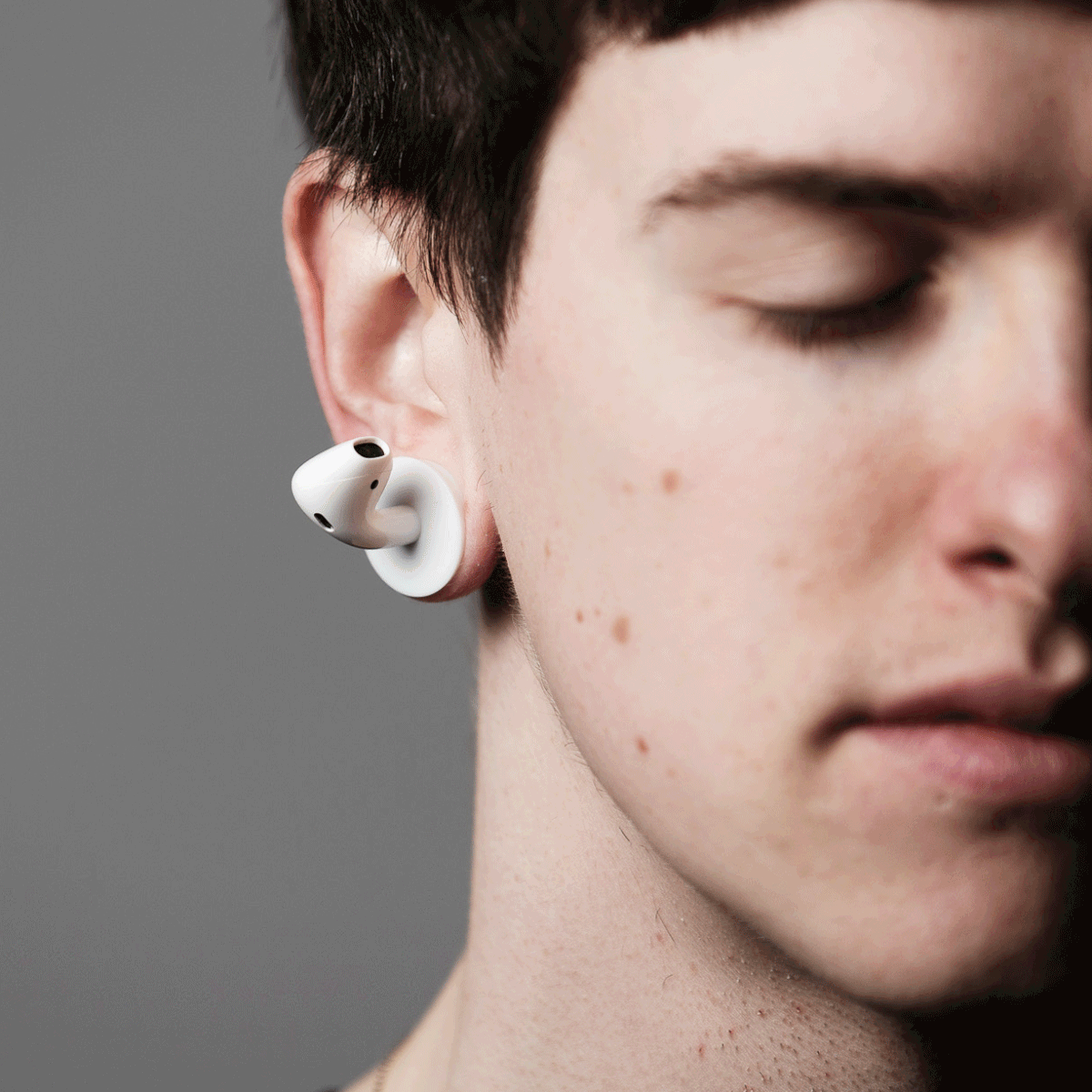 Speculative Design Concept
Is it a new AirPod subwoofer docking station? A mobile power generator when twisted or a speculative design project?
Do we need to manipulate our bodies in order to make "smart" products like the airpods functional in the future?
Will people stretch their ears to make space for bigger batteries?

Sometimes I can't help myself but to imagine a world in which all the resources spent on these "smart" gadgets would be used to rather solve meaningful problems in a sustainable way instead.

After seeing more and more people with airpods and reading about all the band and earring extensions this idea popped up in my head. Unfortunately I only found out about Andrew Cornetts similar plug airpod version after the photoshoot and not during my research. Make sure to check out his photo as well.